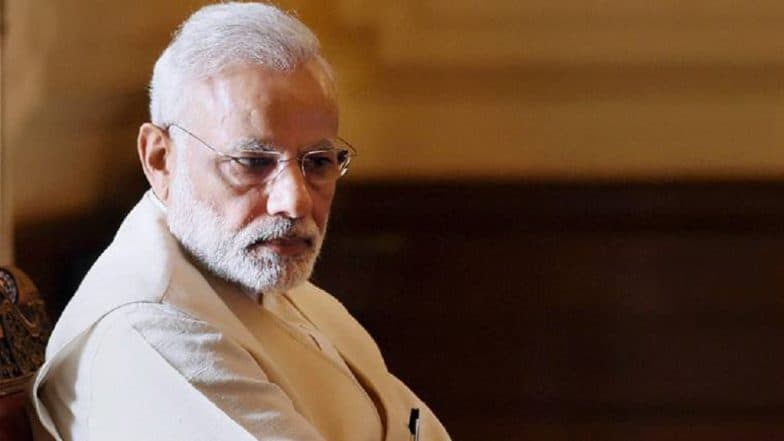 File image of Prime Minister Narendra Modi | (Photo Credits: PTI)
New Delhi, November 8: On the second anniversary of the demonetisation drive, key leaders of the Opposition adopted a similar strategy while deriding Prime Minister Narendra Modi. They reminded him of the 50-day deadline he had imposed to ascertain the success of his note ban policy.
"I have just asked for 50 days from the country. 50 days. Give me a chance till December 30, brothers and sisters. If by the night of December 30, I fall short, you find out I was wrong, you find I had some questionable motive, I will be prepared for the punishment that the country decides for me wherever you choose to give it," the Prime Minister had said while addressing the nation 48 hours after turning larger currency notes into non-legal tender. Scars of 'Ill-Fated' & 'Ill-Thought-Out' Notebandi Still Visible: Ex-PM Manmohan.
Former Union Minister and Congress leader Manish Tewari said 730 days have passed but still the Prime Minister has not presented the success report on demonetisation. He demanded Modi to apologise the nation today at "8pm" -- the time he chose on this day two years ago to announce the invalidity of the then existing 500 and 1000-rupee notes.



We of course are not going to do that!For we are civilised. However @narendramodi 730 days later don't you think you should stand up at 8 PM today evening and just apologise to the nation. After all it is but human to err- It is another matter that over 100 people died due to it pic.twitter.com/DZYPFJ7AQy

— Manish Tewari (@ManishTewari) November 8, 2018
CPI(M general secretary Sitaram Yechury tweeted the video of the speech, in which the Prime Minister confidently asserted that demonetisation would yield positive measures in the near future, and the pains linked to it will cease to exist over the next 50 days.



Modi has clearly forgotten what he said. It is our duty to remind him of what he did to India and us Indians. #DemonetisationDisaster #November82016 pic.twitter.com/zEa2JjVESX

— Sitaram Yechury (@SitaramYechury) November 8, 2018
Responding to the flak, Finance Minister Arun Jaitley said the people of this nation have already approved the demonetisation policy. For critics, he said, the basis of assessment should be the formalisation of economy and not how much of confiscated cash has returned into circulation.