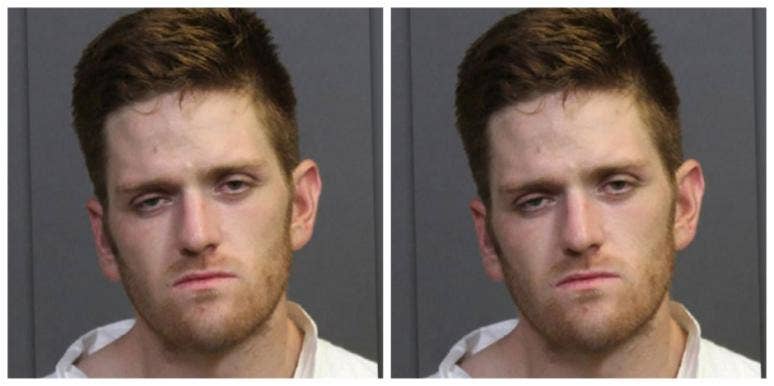 Photo: Twitter
He is charged with attempted murder.
The life of a Real Housewives of Orange County star may seem glamorous, but for Lauri Peterson, she is living with the harsh reality that her son is in jail.
Lauri's son, Josh Waring, was arrested and charged with attempted murder in 2016. He was accused of shooting a man by the name of Danny Lopez at a drug den house in Costa Mesa, California. Lauri, however, is insisting that her son Josh was set up.
According to Peterson, Josh and an acquaintance of his, Bryan Goldstein, visited the drug den house on June 19, 2016, arriving in two separate cars. Josh was driving a white BMW and Goldstein a blue Acura. Lauri believes that when Goldstein showed up, that's when shots were fired. Josh Waring's lawyer, Joel Garson, had also put in court documents that Goldstein can be seen in car surveillance footage from that night.
"Josh said he heard shots fired but he just got in his car [and] left. He knew that there was going to be trouble because of it", Lauri said.
"Police found [Waring] pretty much immediately, within minutes, I think," Garson added. "He barricaded himself into a hotel room … it wasn't until the next morning that he came out. Now they sat all of the people that were living in this hotel room on a curb. They immediately pulled Bryan Goldstein and separated him from the other people in this hotel room."
Meanwhile, Goldstein never testified in the case. Garson has alleged that the reason is because Goldstein is a police informant and authorities were trying to protect him. 
According to Garson, police conducted interviews with those present that night using digital audio recording — or DAR — devices. However, he claims the interview that police did with Goldstein is incomplete. 
"Another officer who was standing nearby — you could overhear the conversation on another officer's DAR," he said. "And you can hear the other officer saying to Goldstein, 'If you want to stay out of this big jackpot, you'd better essentially distance yourself from this.' And then they do the full interview and he says, 'Yeah I was there but I didn't shoot.'"
Page Six reports that during the DAR interview with Goldstein, an officer can be heard telling him: "If you want to keep yourself out of a big f—in' jackpot … you're not the one we're looking for … you need to be straight up and honest with me."
Waring and Garson returned to court on Tuesday this week, and despite the emotional toll, Lauri Peterson was expected to be there as well in support of her son.
"I mean, it's devastating. It's so stressful, it's impacted every single person negatively. I mean, we love Josh. And certainly, he's had his issues with addiction … I've got a lot of other family members that count on me and so I can't just halt my life. So I've got to continue on. But it is difficult. Josh has got a long road, a long, long road ahead of him. But I think he's getting there. He's been clean for a year and he's my son again … I would like him to get out of Orange County and lose his friends and create a whole new identity somewhere else."
Jill Zwarensteyn is a writer and Michigan native who covers trending news, pop culture, crime and celebrity topics.