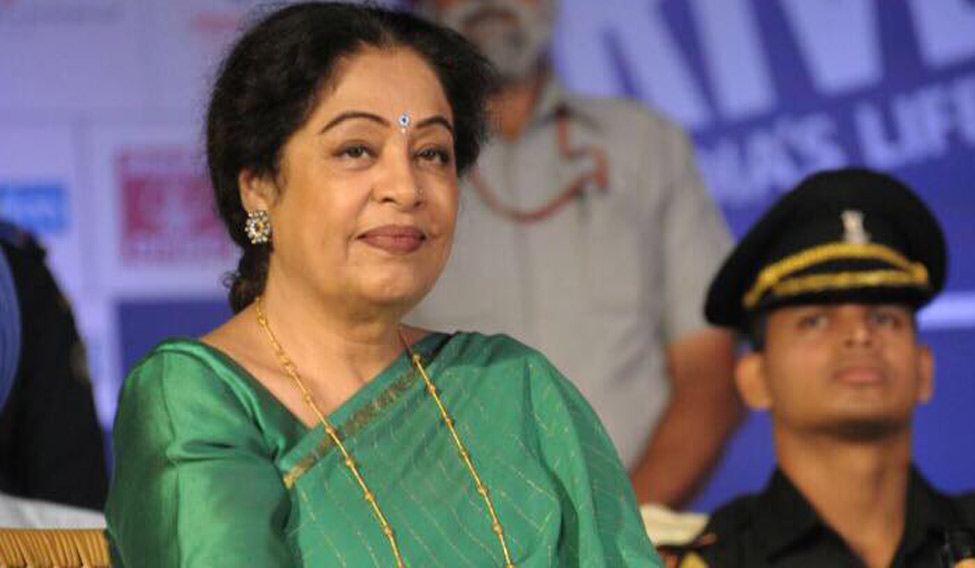 Actor-cum-lawmaker Kirron Kher is trying hard to retain the Chandigarh parliamentary seat which she won at the height of the 2014 Modi wave, defeating four-time MP and former railways and parliamentary affairs minister Pawan Bansal of the Congress. Last time around, Kher, who had joined the BJP in 2009, had to establish her status as a local resident. Though her father lived in Chandigarh, Kher had moved out to Mumbai. This time, the campaign debates between her, Bansal, and the AAP candidate Harmohan Dhawan—who was briefly a Union minister in the Chandrashekhar government—are serious, touching on issues close to the heart of the residents of Chandigarh. Like Bansal, Dhawan also has personal contacts that, along with other things, go a long way in garnering votes.
Like yesteryear actor Dharmendra, who went to Gurdaspur to campaign for his son Sunny Deol, actor Anupam Kher arrived to enthuse people into voting for Kher. Some of the meetings organised for him had absolutely no attendance, for Chandigarh has never really cared about stars other than on celluloid. Remember, in 2014, Modi was the star.
Bansal was, for most part, his own star campaigner, going around meeting the public in small and personalised groups, discussing local issues, talking about what he had done as the city's representative in Parliament.
This time, Kher too listed what she spoke of as efforts that she would continue to pursue. Among them is a monorail or similar rapid transport system and mini-buses to decongest the city's roads. She said she wants to convert all the government schools into English medium schools—something her party might not agree with. And she tells people that a film city will indeed come up in the Union Territory.
It is not the slight distance between her and the people that seems to stand between her and assured votes. The mainly house-owning, retired government employee class of Chandigarh, has never really cared about public transport. And, why a film city when the Chandigarh-based Punjab University has a renowned Department of Indian Theatre? The real issues pertain to laws and bylaws which are often seen as rigid but required to keep the city as distinct as it was designed to be. That is where Bansal's intimate knowledge of the city will help, and in a smaller way Dhawan's.
A BJP leader in the constituency confessed he could not predict a favourable result. "We have tried to address all the issues of the people in the city and its periphery, whether or not she has visited. Now it depends on the people". The morale is not at its highest.
The election is not going to be a cakewalk for Bansal either. The very mention of his name in a scam shocked the citizens, who held him in very high esteem. Will they vote for him on May 19? That remains to be seen.